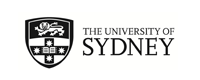 Introduction
The University of Sydney's position as a leading global university is enhanced by the establishment of strategic partnerships with prominent higher education institutions worldwide.
International agreements, which formalise the University's strategic international partnerships, are established by a process of consultation, negotiation and approval, in accordance with the University's rules and procedures.
You can search the University's
International Agreements Database
for an overview of where the University is engaged regionally and globally.
Types of Agreements
The University has approximately 800 active agreements with international institutions, of a type handled (or recorded) by Global Student Recruitment & Mobility (formerly International Services), including:
Credit Recognition Agreements (CRA)
Dual Degree Program Agreements (DDP)
International Placement Agreements (IPA)
Joint Study Abroad and Exchange Agreements (SAX)
Memoranda of Understanding (MOU) - (note: not involving research)
Offshore Program Agreements (OFF)
Preferred Placement Provider Agreements (PPPA)
Principal Cotutelle Agreements (PCOT)
Sponsored Student Scholarship Agreements (SSSA)
Staff Exchange Agreements (STAFF)
Student Clinical Placement Exchange Agreements (SCP)
Student Cotutelle Agreements (SCOT)
Student Exchange Agreements (EXC) (Including CEMS Exchange Agreements)
For more information on the agreement types above (including key features and required signatories), see
here
.
Process for establishing an international agreement
The process for setting up an international agreement (including MOUs) of a type handled by Global Student Recruitment & Mobility is as follows:
The University of Sydney agreement sponsor must complete a

Proposal to Negotiate an International Agreement

which sets out relevant details of the proposed agreement, including parties, scope of proposed activities and benefits to the University of Sydney.
The agreement sponsor will need to secure the approval from relevant stakeholders at the University for the Proposal. Such approval will typically include obtaining the signature of the relevant Dean(s) or Head of School(s) on the Proposal.
Once a Proposal has been completed it should be submitted to the

International Agreements Manager

. The International Agreements Manager will then prepare a draft agreement for review by the agreement sponsor.
The draft agreement will be shared with the partner for its review and comment. Any proposed amendments will be considered, with appropriate input from the Office of General Counsel.
Once the University has reached consensus with the partner on the language of the agreement, it is ready to be signed. The principal signatory for the University of Sydney shall be in accordance with the University's

Delegations of Authority

for the particular type of agreement. Additional USYD signatories (such as a Dean or Head of School) can be included, if desired.
The International Agreements Manager will typically prepare a final clean version of the agreement, and deliver it to the University's principal signatory for execution.
Once fully executed, a scanned copy of all international agreements are recorded on the University's contract register (Records Online) by the International Agreements Manager.
General Information
Preparation and negotiation of draft agreements can be a lengthy process. The International Agreements Manager will be able to advise on a indicative time-frames. Urgent agreements will be given corresponding priority.
The initial step for setting up either a Principal Cotutelle Agreement or a Student Cotutelle Agreement is to complete a Cotutelle Pro Forma Part A (for a Principal Agreement) and Part B (for a Student Agreement). The Cotutelle Pro Forma can be obtained from the
International Agreements Manager
in Global Student Recruitment & Mobility.
The
Research Portfolio
at the University (rather than Global Student Recruitment & Mobility) provides support in relation to all research agreements (commercial, government and non-commercial) that involve the management of research and intellectual property.
To find out where you can go on exchange, or on a short-term mobility experience overseas, search and browse through our list of

Exchange Program Partners

.